Testimonials
"We love Fay! She is honest, trustworthy and knows the business. We will go to her for every future sale / purchase and we recommend her to everyone we know that is about to sell/buy a home. She is simply... continued"
- Jason and Erin
---
More Testimonials >
Contact
11555 SE 8th St. Suite 200
Bellevue, WA 98004
Phone: (206) 999-0715
Fax: (425) 468-1308
---
Contact Us >
The Do's and Don'ts of Renting in Seattle
March 28, 2013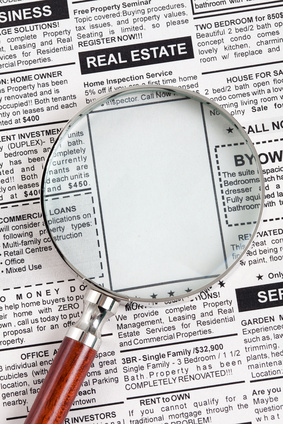 Renting in Seattle can be a very rewarding, yet time consuming challenge to undertake, especially if you're new to the city. To get a better idea about how to find the perfect Seattle homes within this cultural melting pot, it might be best to turn to the locals to find out which do's and don'ts you should follow when searching for a new place.
Search During The Winter
Since fewer people tend to move into Seattle during the winter time, this is the perfect time to search for great deals. Not only are properties more numerous during this season, but landlords are more willing to drop their pricing just to fill up their empty places, and this makes it worth getting out there in the cold.
Don't Start Too Early
Tenants really only have to give their landlords a 20 day notice when they make the choice to vacate their current apartment, so don't start off your search months in advance. Keep in mind that you'll probably end up scrambling to find a great place within a couple of weeks, but when you come across something spectacular, grab it before someone else does.
Bring Your ID and Deposit
Landlords are playing it safe within the city, so most won't let you in to view a property without some form of ID. Keep in mind, however, that if you do like the place, it'll probably be a first come, first serve type of situation, so don't forget to bring along your checkbook. You never know when you might be pleasantly surprised, so don't forget the checkbook even if you're relatively certain you're not going to like the place that a Seattle realtor has to show you.
Application Fees
You'll probably end up paying an application fee when you find a really great place, and this tends to be anywhere between $20 and $40; remember that this isn't refundable, so don't just go applying like crazy every time you come across a place that is barely acceptable. It's a good idea to act fast when something appeals to you, but it's just as important to know what it is you are searching for, otherwise you'll end up throwing your money away on something that you'll quickly come to regret.
Don't Rent From a Distance
If you're moving over from another town into Seattle, you might be tempted to try and find something online, but this could be a big mistake. Most properties in this city are rented out before they are even published online, which means that you could end up having to deal with a lot of frustration without getting anywhere. Remember, Seattle is a very popular city, but with all of the benefits comes certain disadvantages, and this includes the challenge of finding the perfect home (and having the opportunity to rent it). Some advice from the locals can go a long way in helping you achieve success in your search, so let this information be your guide as you search for a place to call your own.
Tags:
Posted In: Market Update
Please add a comment
Leave a Reply